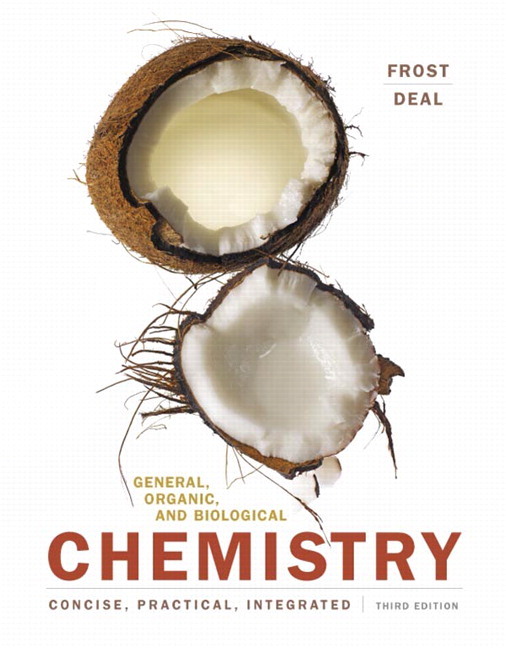 12 Chapters
TEST-BANK for
General, Organic, and Biological Chemistry
3rd Edition
Please allow up to 12 hours for payment to process. An email containing the test-bank will be sent immediately upon completion to the email address indicated in the payment form. Please allow an hour for the payment to process. *All files come in PDF format, and are separated per chapter.*
Sample Questions
Lactate is produced from pyruvate under aerobic conditions.
Alpha amylase hydrolyzes the glycosidic bonds in cellulose.
NADH is the oxidized form of NAD+.
Anabolism involves combining smaller molecules into larger ones.
How many ATP are formed from one palmitic (C16) acid molecule undergoing beta oxidation?
Catabolism involves breaking down larger molecules with the consumption of energy.
The breakdown and digestion of carbohydrates is considered to be a (n) ________ process.
How many ATP molecules are synthesized for each molecule of NADH that enters the electron transport chain?
Pyruvate undergoes an oxidative decarboxylation with CoA to produce acetyl CoA and:
Which of the following macromolecules are first broken down in the mouth by an enzyme called amylase?
The process of ________ is when pyruvate is converted to ethanol.
Pepsin, trypsin and chymotrypsin are all examples of ________.
The abbreviation for nicotinamide adenine dinucleotide is ________.
The fluid part of the cytoplasm that contains enzymes is called the ________.